I hope they're wrong again – supposedly 6 inches of snow tonight, but I'm so sick of snow
For (hopefully) obvious reasons, we didn't listen to Prince when I was a kid. (Which was when almost all his albums came out). After hearing about him a few times on Giant Bomb and today's AV Club article, I hit Spotify to see what the fuss is all about.
Civilization V (30 minutes) – We got a few turns in our multiplayer games, but other important things (like planning weddings, perhaps) have kept my brothers from sending me new turns.
Pac-Man Championship Edition DX+ (38 minutes) – I got it as part of a Humble Bundle because eventually my PS3 will die or be remotely disabled. As I have just transferred my Steam library to a new hard drive (more about that in a future post), I'm more confident in my ability to be able to play these games for a long time. Played a bit on the last day of Februrary to test my new Xbox 360 for Windows controller. It's still as much fun as I remembered.
Video of one of the time trials courtesy of my youngest brothers wanting to be able to record themselves playing Minecraft. This led me to find Xsplit which I find MUCH MUCH MUCH easier to use than OBS.
Snowing again. Haven't seen my lawn in 2 weeks…at least I'm not in Boston…
Just a little under five years ago, I started looking at the possibility of Ebooks again. Two months later I bought a Barnes and Noble Nook. For a long time I was very casual with my Ebook reading. I had the Cory Doctorow books and several months worth of free Nook books which more than made up for the cost of the hardware. Really, the best part of fully digital distribution of books (and games) is revolutionary in the way it can allow the purchase of giveaway of media which would be cost-prohibitive if the company had to pay for the physical object or shipping fees. I installed Calibre for the free EPUBs, but it didn't touch my Barnes and Noble purchases.
In the past 1-2 years, things have really changed, so I wanted to document that both as a documentation of what's changed and perhaps as a helpful signpost for others looking to make the plunge. If you look at my original post, my biggest fear was Digital Restrictions Management (DRM). It's not an irrational fear as I've lost money on books that I cannot read any longer because the DRM servers have been shut off. (THANKS, MICROSOFT!) Although none of the suppliers has made the MP3 move of declaring the entire store DRM-free (come on Google or someone – I'll promise to buy ALL my books from you if I know they're DRM-free!), many publishers have started removing it. As Cory Doctorow wrote in the Guardian:
In a sane world, Hachette would have a whole range of tactics available to it. Amazon's ebook major competitors – especially Apple and Google – have lots of market clout, and their customers are already carrying around ebook readers (tablets and phones). Hachette could easily play hardball with Amazon by taking out an ad campaign whose message was, "Amazon won't sell you our books – so we're holding a 50% sale for anyone who wants to switch to buying ebooks from Apple, Google, Kobo or Nook."

….

But it is precisely because Hachette has been such a staunch advocate of DRM that it cannot avail itself of this tactic. Hachette, more than any other publisher in the industry, has had a single minded insistence on DRM since the earliest days. It's likely that every Hachette ebook ever sold has been locked with some company's proprietary DRM, and therein lies the rub.
So smart publishers like Tor and Baen have been publishing their books DRM-free. So I know I don't have to worry about losing my books when I hear that Barnes and Noble may be spinning off the Nook or killing it. Also, I can buy books whereever they're cheapest. Kindle books without DRM can be read outside of the Kindle either in digital readers or by converting to EPUB. Also, for many (although not all) books sold through any of the retailers, it's trivial to remove the DRM. I will say right now that if they remove that loophole, they'll be losing my business for sure. I am NOT making the mistake I made before.
Second in importance and related in every way to the above is the rise of the Bundle. Both Humble Bundle and StoryBundle offer DRM-free EPUBs, MOBIs, and PDFs of tons of books with a pay what you want pricing model. This guarantees that if the big boys take their ball and go home, they won't be getting my money, loyalty, and word of mouth. That'll go to the indies who are publishing on the bundles. Plus there are the classics on Project Gutenberg. There is more DRM-free out there for me to read than I have hours left in my life.
This explosion of books available to me outside of Barnes and Noble's ecosystem, plus a desire to have local copies of my B&N books to prevent them from pulling an Amazon and taking it away from me, meant that I had an organizational problem on my hands. So I turned to Calibre, which I hadn't been using for anything more than converting formats to EPUB and putting them on the Nook. Just as going from a handful of MP3s in the late 90s to over a month's worth of continuous music in a bunch of file formats necessitated going in an fixing the ID3 tags (A task I've been working on for >14 years and have not yet 100% finished), it was time to get serious about the organization of my Ebooks. Otherwise it was going to be hard to manage what was effectively becoming a library. Plus, I like to take advantage of what digital gives me over physical in every medium. (Dynamic playlists in music, for example; stats in every medium) Additionally, while there are some who have complex digital "shelves" on their Nooks, the Nook is generally piss-poor when it comes to managing books and burgeoning libraries. I hear the Kindle is pretty bad at it too which makes sense – the designers didn't expect people to have digital libraries with thousands of books – something that's harder to do with physical books since you need a place to put them.
So most of the rest of this blog post is going to discuss how I've set up Calibre and how I'm organizing things. First of all, as I mentioned back in 2010, it was the idea of Ebooks that got me to sign up for a Dropbox account. The best thing about it is having my Ebooks triple backed up to the cloud. It's on Dropbox as well as being backed up to Backblaze on my Windows computer and Crashplan on my Linux computer. So if I lose my Ebooks it's because God hates me or something. Second, there are at least half a dozen ways to organize the books on the hard drive so Calibre's is a good as any other and at least it makes sense. When books are imported into Calibre it puts them into folders as so: Author->Book->files of the book in all the formats you have. The power of Calibre comes from being able to search against all the other metadata you can think of, making the choice of folder structure more or less unimportant.
First, my big complaint: it doesn't matter if the book comes from Barnes and Noble, one of the bundles, a Kickstarter, a free book, or an illegitimate source, most of the metadata sucks. What irks me most is when the author and summary aren't filled out. The Ebook should at least contain as much data as the physical book, including the back cover. The tags are also almost always crappy, but those can be a little more personal, so it doesn't bug me AS MUCH. Although sometimes it can be a bit ludicrous how they include everything under the sun rather than allowing the user to construct a search within their program. Calibre treats tags as both just tags (ie a way of filtering data – give me all books tagged dragon) and as genres. For the most part the latter distinction doesn't matter, although it'll come into play when I mention the Catalog Ebook.
Calibre also allows for the addition of columns. From what I understand (although I could be wrong or wrong in a subtle way), when it comes to the open EPUB format, all the metadata changes are written to the EPUB file. Columns are not – those are for Calibre. So it made sense for me to stop using a "read" tag and start using a "read" column to keep track of which books I'd read. That way if I share the book with my wife and she hasn't read it, that doesn't throw her system off. Also, with the ballooning of tags that came along with my ballooning library (from 20ish to 300ish in about a year or so), it was more cumbersome to search for unread books using tags than having a column. I also added a date read column which might be useful in the future, particularly if Goodreads goes away or becomes onerous in a way that makes me abandon it. Finally, I added  a metadata fixed column to keep track of which books have been fixed up.
So here's how I've started to manage my metadata. As I finish up books, I fix up the metadata while it's all fresh in my head what exactly this book is about. Sometimes this involves deleting or changing tags. In the rarer cases where key stuff is missing like publication dates, I download that from within Calibre's metadata download. I prefer the version that's made for doing it in bulk because it allows me to pick and choose what it changes. Way too often the data is wildly inconsistent depending on the source. Then I flip the Metadata fixed tag. That way, when I'm done with the books I'm doing in real time, I can go back and fix the ones I read a long time ago.
Calibre has a pretty decent reader built in. I'd probably only ever use it on my laptop as it would be pretty rare for me to read at my desktop. However, I think there's an interesting and subtle difference between a maximized Calibre reader and a full screen Calibre reader. First here's how it looks on the default size it opens to on my computer:
Now here it is maximized (I hit the up arrow on the right):
And here it is full screen:
This has to do with the fact that a "screen page" has nothing to do with an Ebook page. Each of these will scroll to a different spot, but the top left page number will be a consistent way of referring to the page I'm on. This is why you hear that one of the advantages of Ebooks is that you can arbitrarily resize the text size and the book will reformat itself. I am not sure of the psychology around it, but even though there's a smaller information density, I find the full screen formatting easier on my eyes than the maximized version.
The power of the searches is pretty self-explanatory, I think. If I come up with some creative search, I'll make a blog post about it. What's nice about the way Calibre does things is that you can save a search as a virtual library. So if you DO have a complex search, you don't have to remember it every time.
Of course, Calibre also has some awesome plugins. Epubsplit allowed me to take a Scalzi bundle I bought from Subterrean press in which they'd put all the books into one EPUB file and separate them out into different books – to make it easier for me to jump around and skip the Lock Out and Old Man's War stuff so I don't get spoiled. There's also a plugin that'll take content that updates daily and make an EPUB – like a custom newspaper to read on the train every day. Since I don't ride a train to work, I haven't used it. But if they have a template for the short fiction published for free on Tor.com, I may have to make use of that in the future.
One of the plugins I find a lot of fun is the one that generates a catalog of all my books. Here's what it looks like:
Although the advent of smart phones and apps makes it possible to have books from Barnes and Noble, Google Books, and Kindle all on the same device, I'm not as much of a fan of reading on the smart phone. The biggest reason (and the one least likely to be solved in the short term) is the low battery life vs how long it takes to read books. Reading on a phone on a long flight is a great way not to have a working phone when you land. Although newer fonts help, I'm also not really into reading backlit text for a long time. That said, it is nice that I always have my phone with me and I've used it when I've wanted to start reading a new book and didn't have my Nook with me. Benefit goes to the Kindle app over my Nook in that it's very easy to highlight words for looking up when you're using a touch-screen. It's painfully slow on my Nook.
So things have picked up quite a bit since 2010 and I see myself enjoying Ebooks for a long time.
I was happy  to be interviewed for Fedora Magazine about How [I] Fedora and I mentioned that there was a Fedora book that led me to pick Fedora. (I also mentioned that on this blog here) Recently I've been cleaning up my bookshelves as I have run out of space for physical books. While I've mostly gone digital, Goodread's Advanced Reading Copies are currently only distributed as physical books and sometimes it's nice to have printed deluxe copies of comics. I decided it was probably time to get rid of this incredibly heavy book (that's moved 3 times with me), but before doing so I'd document some of the contents for historical purposes.  What follows are some of the pages I had bookmarked or highlighted.
And here's the software that came on the DVD for the book (essentially a record of what came with Fedora Core 1:
Finally, the back cover:
Some folks (especially Americans) seem to think that their AR-15s are a guarantor that they can resist tyranny. But guns are an 18th century response to 18th century threats to democracy. Capital doesn't need to point a gun at you to remove your democratic rights: it just needs more cameras, more cops, and a legal system that is fair and just and bankrupts you if you are ever charged with public disorder and don't plead guilty.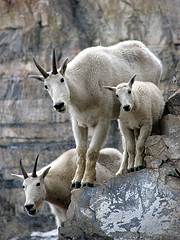 Happy Lunar New Year! Happy Year of the Goat! Hopefully snow doesn't mess up your festivities. You can use my Vietnamese Zodiac program to find out what animal you are!
Shambling Towards Hiroshima by James K. Morrow
My rating: 4 of 5 stars
That is definitely not what I thought it was going to be. I was sure that somehow this actor would be transformed into a monster.
What we got instead was a short, witty, and fun book that posited an alternate World War 2 strategy to win the war – (view spoiler)[ create Godzilla (hide spoiler)]. The book's main character is great, especially when trading verbal barbs with an anti-semetic FBI agent.
I also enjoyed the meta-narrative of the main character writing a memoir and going back and forth between the present and past.
It's also full of lots of references that would delight any classic horror nerds.
By transposing things to a horror movie plot from the Manhattan Project, the author gives us a chance to see the PTSD of working on and deploying WMDs. In addition to being more explicitly called out in the end, once you know the ending you can see the foreshadowing.
Overall it's a quick, fun read that can be enjoyed by people in any of the following sets: 1940s horror buffs, Manhattan Project lovers, Godzilla fans, and lovers of witty and smart-aleck banter .
There's a lot that's gotten to feel old with my Acer Aspire One. I hate the pitifully low screen resolution and it doesn't even have enough oomph to run KDE netbook. But one thing I DO like about it – it has lots of USB ports. I hear many of the newer computers are aping apple and reducing ports.
So, this paper in Nature reveals that sex is much more complex than just having XX or XY. I think an awesome followup would see if trans and/or gay/lesbian people had more of these chimeric conditions. Although, everything has potential for evil, I think this would be super helpful to parents of kids who were going to end up trans to educate themselves in order to be more supportive.
Listening to Jim Gaffigan talking about raising 5 kids in a NYC apartment and suddenly found myself thinking – I could have 5 kids! I have a whole house!
Pirate Cinema by Cory Doctorow
My rating: 4 of 5 stars
In my Homeland review, I mentioned that many of Doctorow's novels post-Eastern Standard Tribe are depressing reads; especially Little Brother, Homeland, and For the Win. Since he's trying to spur people to action by making them realize how the world works, they can be pretty dark. Thankfully, while Pirate Cinema did have some moments of depression, there was some hope. While Homeland describes the world as it is – the dirty tactics used to arrest protestors and keep us from expressing ourselves as outlined in our constitution/Bill of Rights – Pirate Cinema describes the world as it could be. So it's possible that, with some work, we can prevent Trent's world from coming about.
The novel also modified my view of the homeless once again. Growing up I believed the lie that people were homeless because they were lazy or on drugs. When I got older I realized that the truth was a bit more complex. Sure, there are always some who choose not to work or made poor life choices. However, there are also veterans who can't readjust to civilian life, people with mental issues, and runaways. The squatters that live with trend at Zeroday are yet another category – intelligent kids and young adults who just don't fit in to our society. In some cases it is because their families failed them. In others, they simply didn't have the right mentors to show them what they could do with their life. Mostly, they're just being young and thinking about today. That doesn't fit in with my personality, but I do admire the rich and exciting lives some people have by just letting the world take them where it will.
As is the case with lots of fiction, this book is like a roller coaster. It's a long climb to the top with a few dips and surprises here and there. But once it got going, I couldn't stop reading. I actually finished at midnight today, but didn't feel like typing out a review on my cell phone.
The book's YA and I don't see any real issues with giving it to kids in middle school and up, but the younger the kids are the more you should take an active role in talking to them about the content of the book. For one thing, there's weed usage (which may or may not matter to you). But I think it's important to discuss both what goes right and what goes wrong for Trent. Depending on how impressionable your child is, you might want to talk about the hardships of being homeless just for fun as well as all the things that went right because this is a work of fiction. There are many points in the story where things could have gone very, very wrong for our protagonists.
Overall, I really enjoyed it and, while I added it to my reading queue with trepidation after the emotional drain that Homeland was, I'm glad I got around to it.