Here are some more screenshots from my first Civ4 game.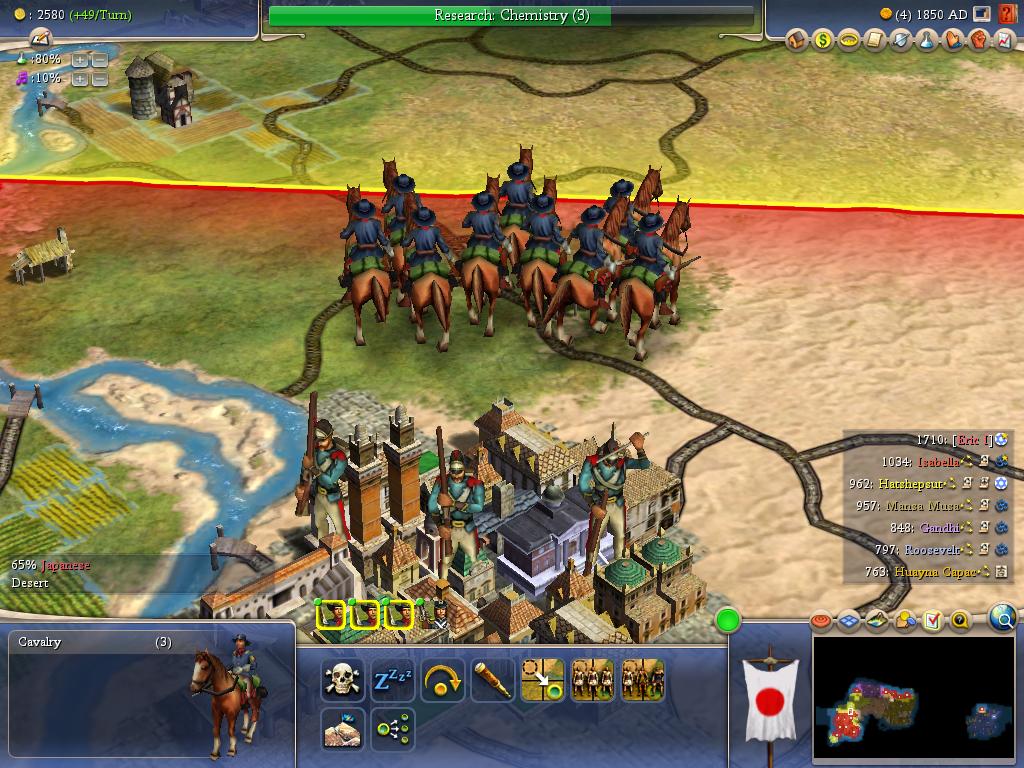 Above you see some of my cavalry units preparing for war. This unit has a lot of cavalry on the map representing the upgrades in defense I have given it.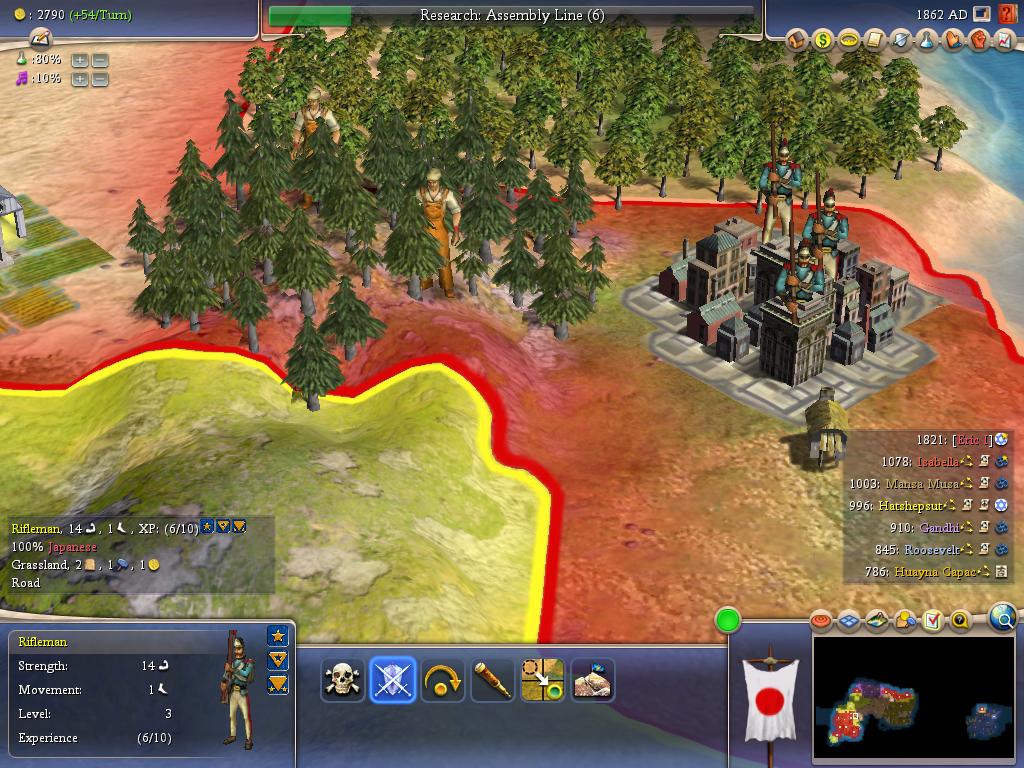 In the above shot you can see both the industrial era worker as well as the rifleman.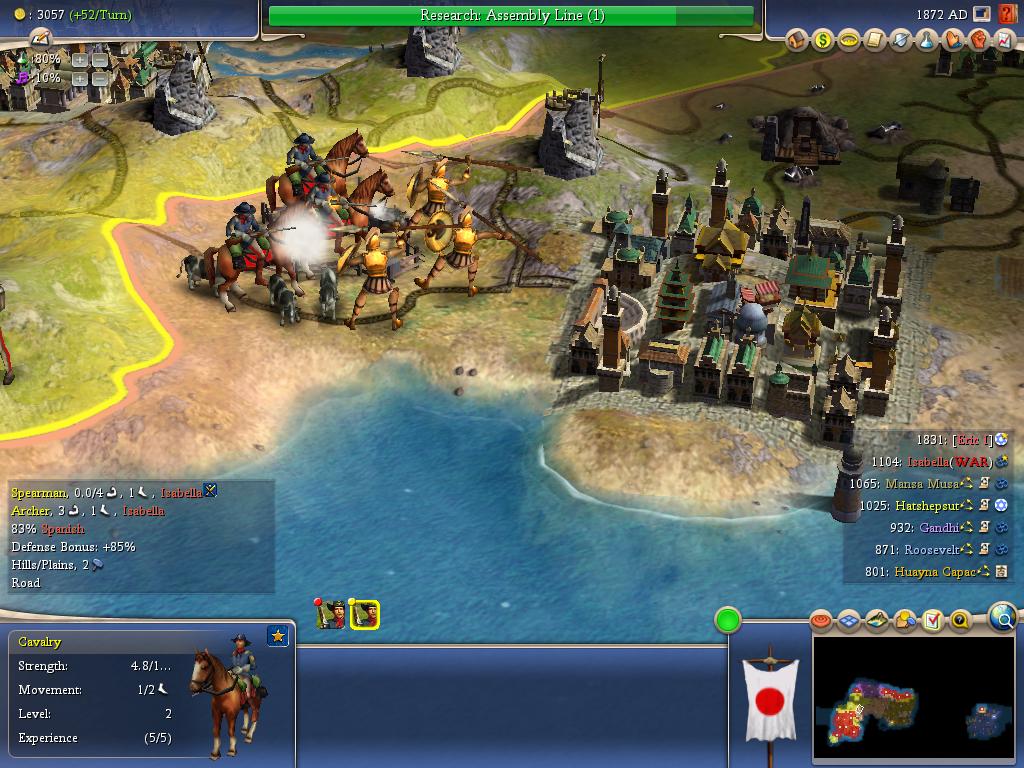 Here I am in the midst of a war with cavalry against spearmen. You can see the gunblast from the cavalry units.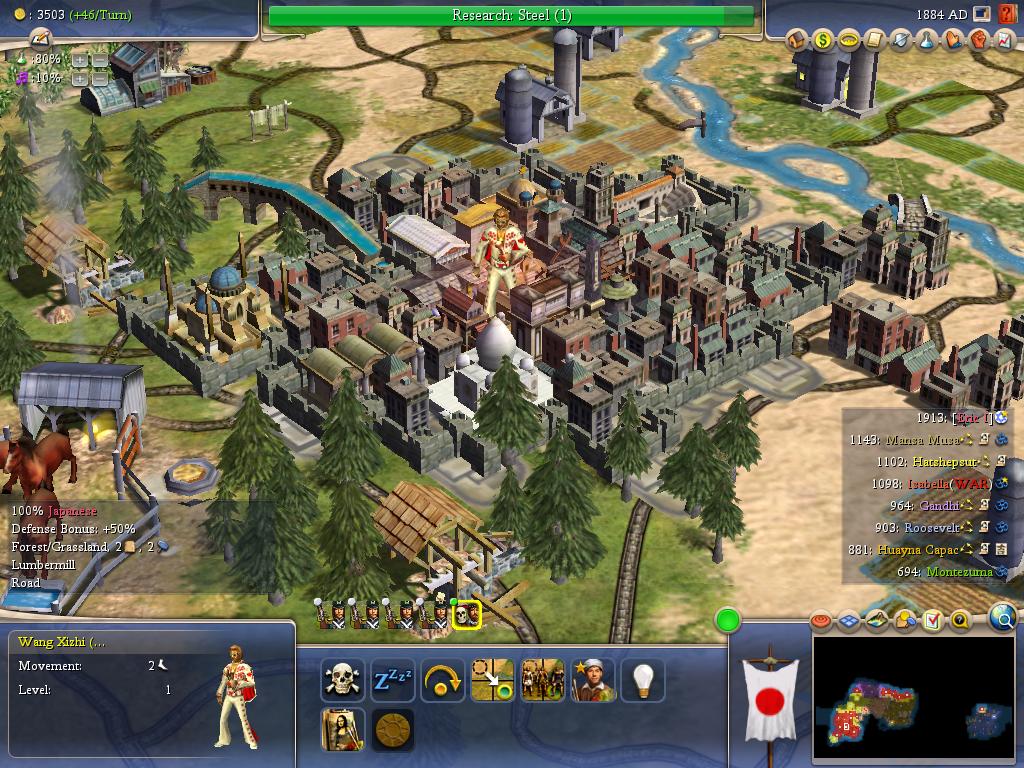 Above you see what a great artist looks like in the modern era. Whereas in the olden times they look like painters, they all now look like Elvis.
That there Texas black gold!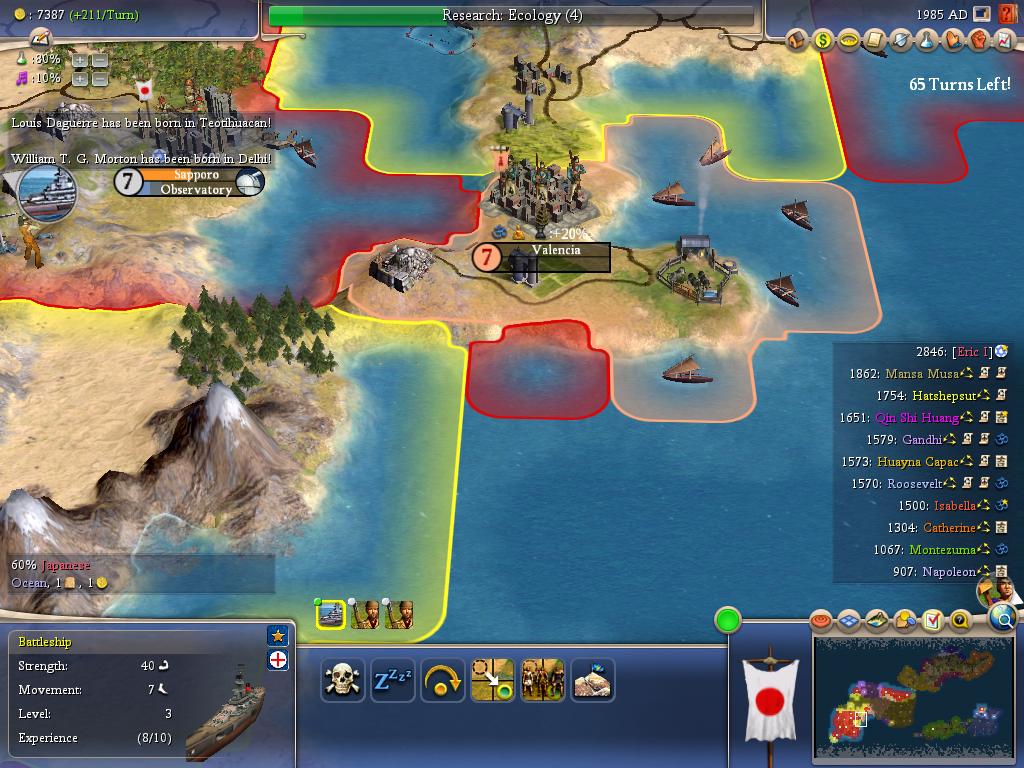 A weird cultural boundary anomaly.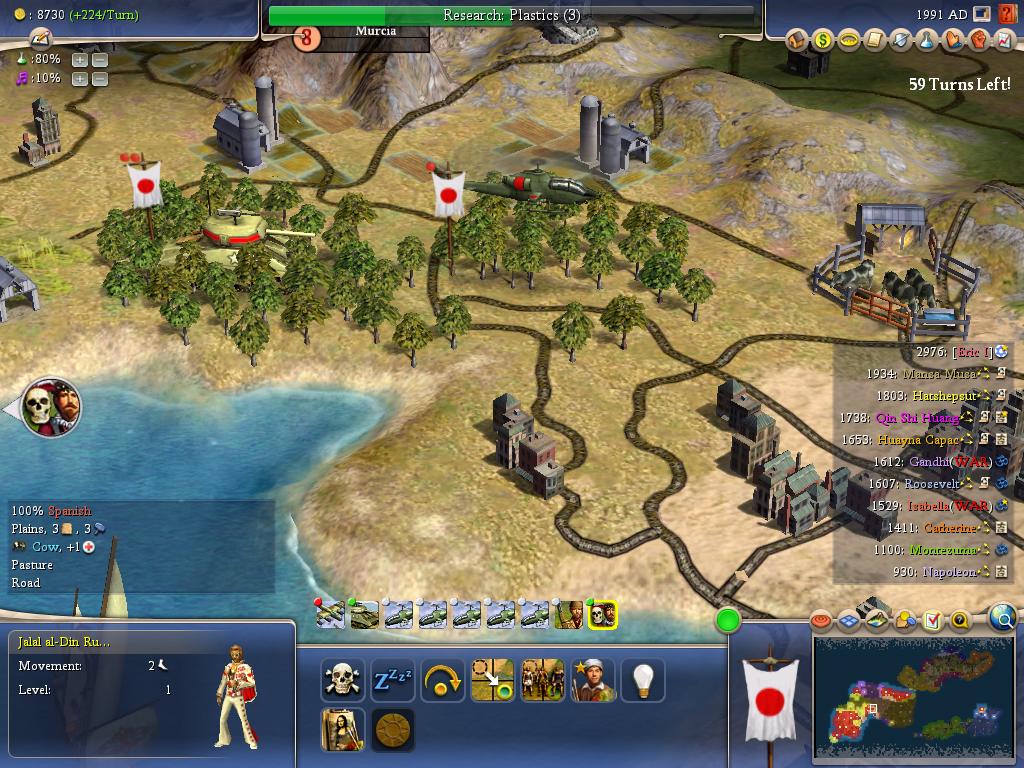 Fear the mighty Japanese tank!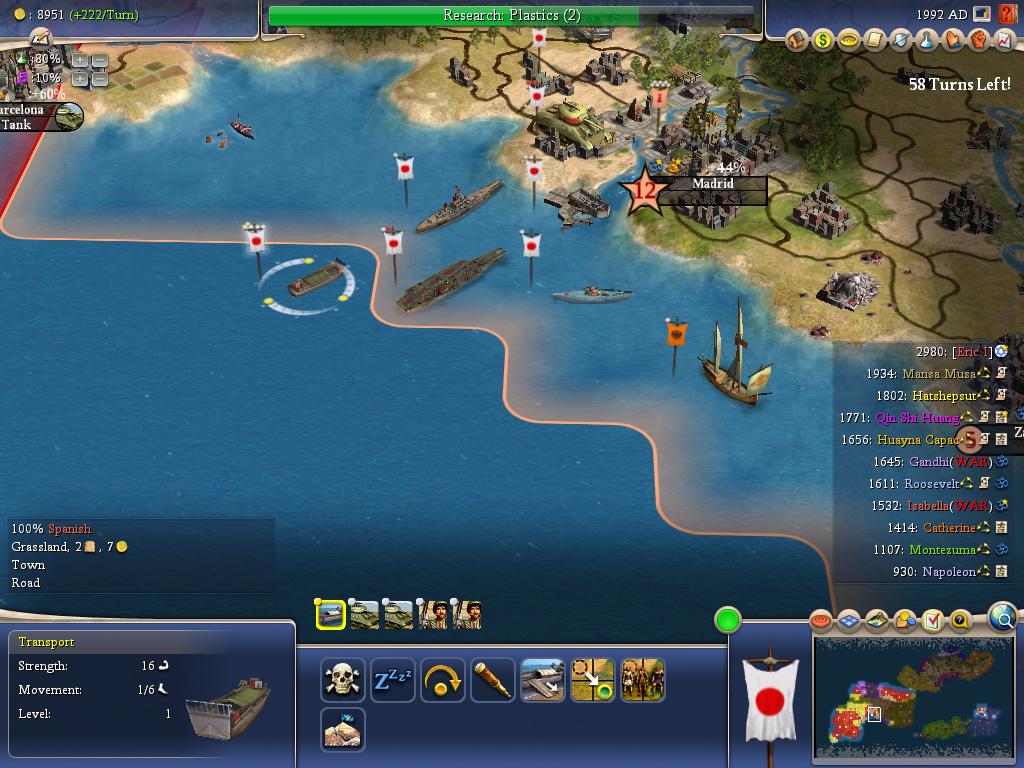 The navy I spoke of before – or at least a portion of it.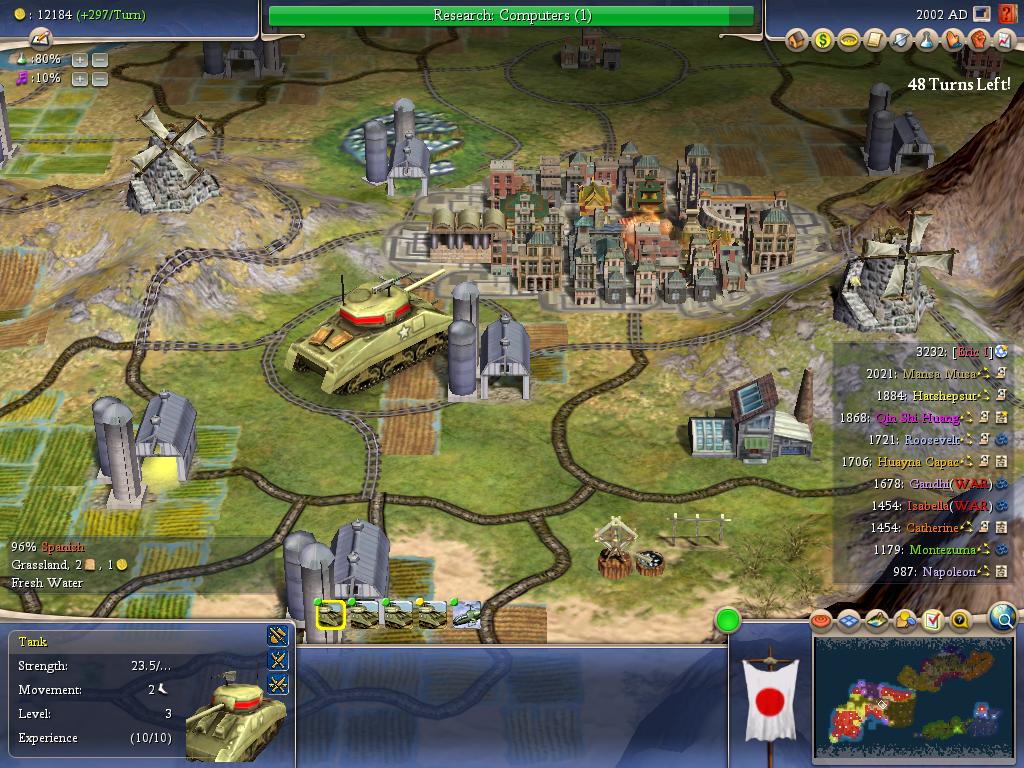 My tanks attacking a city.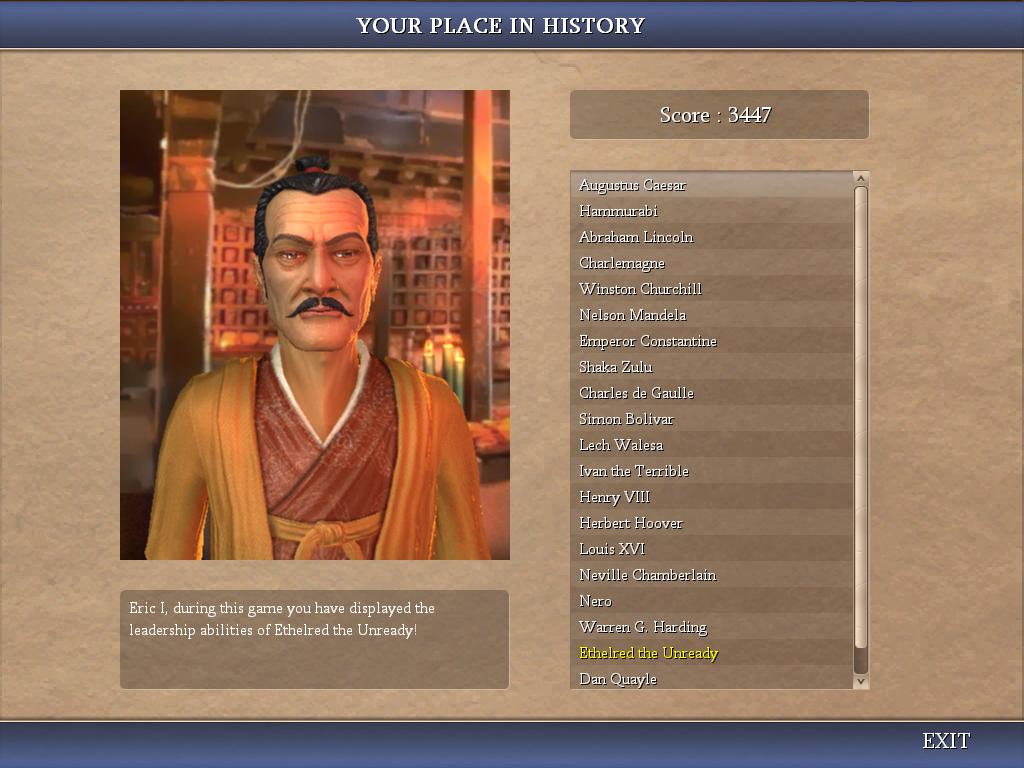 My new high ranking of Ethelred the Unready.